One-tier prices for early buyers of Parc Riviera
.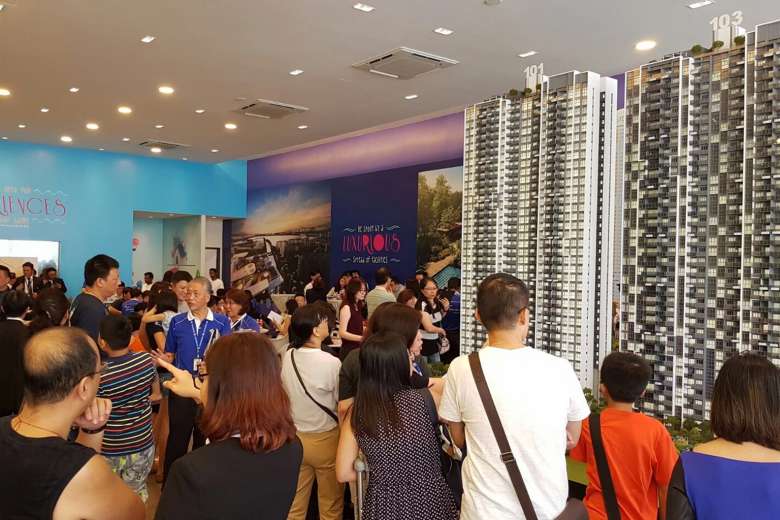 To entice early-bird buyers, the developer of West Coast condominium Parc Riviera is taking a novel one-tier pricing approach.
EL Development is offering units of the same type from the second to the 15th levels for the same price.
For example, a 603 sq ft two-bedroom flat will be priced at $725,000, regardless of whether it is on the second or 15th level - or anywhere in between.
Most developers charge higher prices for flats on higher floors because higher flats tend to be more popular for the views.
While flats will be priced the same between the second and 15th floors, flats higher up the two towers of 36 storeys at Parc Riviera will be offered at higher prices.
 
Mr Lim Yew Soon, EL Development's managing director, said he came up with the strategy as he wants early buyers to enjoy "maximum benefits".
 
Typical early bird promotions which might advertise units going for "$5xx,000" leave buyers guessing about the price and the level of the flat.
 
He said this approach was "a bit old-fashioned" and cliched. "We are telling people that the price starts from $550,000 for the one-bedroom (unit). We feel that $550,000 is an attractive price, even at the lower levels. But now that we have extended the price to 15 floors, it will be even more attractive," he added, saying this will get buyers to come in earlier.
 
The one-tier pricing scheme will be available only on Saturday at the condominium's soft launch.
Parc Riviera, located near Pandan Reservoir, comprises two 36-storey towers with a four-storey carpark. Unit sizes range from 463 sq ft for a one-bedroom unit to 1,711 sq ft for the largest four-bedder. EL Development said that about 64 per cent - are one- and two-bedroom apartments.
 
Mr Lim said the price difference between the 15th and the 16th floor will be "substantial", by about 5 per cent.
 
Property experts were optimistic about the move.
One of them said that the strategy is likely to be effective as this is one of the first times when a developer has dangled this type of carrot. This strategy will likely get greater interest from consumers as they have an incentive to come early to make up their minds, to get discounted prices for higher floors. There are real savings for the buyer.
Adapted from: The Straits Times, 1 November 2016